Summertime Guests (Trade Paperback)
Synopsis
The Seafarer is the place to see and be seen in the summer…

With its rich history and famous guests, the glamorous hotel is no stranger to drama. But the bustle at the iconic property reaches new heights one weekend in mid-June when Claire O'Dell of Room 1018 falls tragically to her death, the event rippling through the lives of three very different people.

Bride-to-be Riley is at the hotel to plan her wedding. She would have preferred a smaller, more intimate celebration, but her bossy mother-in-law has taken charge and her fiancé hasn't seemed to notice. Jean-Paul, the hotel's manager, is struggling to keep his marriage and new family afloat, but now he must devote all his energy to this latest scandal at work. And then there's Will, whose romantic getaway with his girlfriend has not exactly gone the way he'd hoped and instead has him facing questions he can't bring himself to answer.

Over three sun-drenched days, as the truth about Claire—and the secret she was hiding—is uncovered, these three strangers become linked in the most unexpected of ways. Together, they just might find the strength they need to turn their own lives around.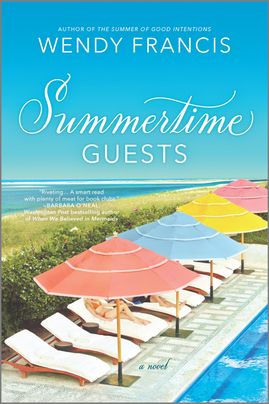 Author

Wendy Francis

Imprint

Categories

On Sale Date

Apr 06, 2021

Publication Month

Apr 2021

ISBN

9781525895982

Format

Trade Paperback

Other Formats