The Widow of Pale Harbor (Trade Paperback)
Synopsis
A town gripped by fear. A woman cast out. Can he save Pale Harbor from itself?

Maine, 1846. Gideon Stone is desperate to escape the ghosts that haunt him in Massachusetts after his wife's death, so he moves to Maine, taking a position as a minister in the remote village of Pale Harbor.

But not all is as it seems in the sleepy town. Strange, unsettling things have been happening, and the townspeople claim that only one person can be responsible: Sophronia Carver, a reclusive widow who lives with a spinster maid in the decaying Castle Carver. Sophronia must be a witch, and she almost certainly killed her husband.

As the incidents escalate, one thing becomes clear: they are the work of a madman inspired by the wildly popular stories of Mr. Edgar Allan Poe. And Gideon must find answers, or Pale Harbor will suffer a fate worthy of Poe's darkest tales.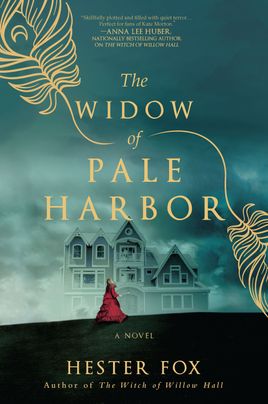 Author

Hester Fox

Imprint

Categories

On Sale Date

Sep 17, 2019

Publication Month

Oct 2019

ISBN

9781525834264

Format

Trade Paperback

Other Formats